Happy Friday, lovelies!
Today I'm linking up with
Meghan
and
Angela
to show off my loot from the All Lacquered Up nail polish swap AND
Tara
for The Nail Files!
d
My partner was Lauren from
Talk of the Trains
. She is such a sweet mama of one (and a bun in the oven). If you haven't heard of her, now you have and you should definitely say "Hey!" on her blog.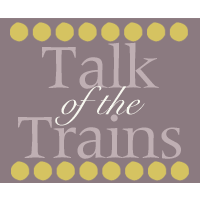 Here's what she sent me.
L-R: O.P.I. You Don't Know Jacques / O.P.I. Chocolate Moose / Essie Adore-A-Ball
I wish I had a picture of the polish on to show you, but my nasty nail-biting habit has returned (bad, bad Meagan) and the only thing I've been wearing this week is a top coat. I'll be sure to post a picture for The Nail Files sometime soon. :)
Anywho, thank you Lauren, for the amazing polish. I can't wait to wear it and I'm so glad I met a new blog friend through this swap.
That's all for today, folks! I hope you all have a fabulous weekend. :)