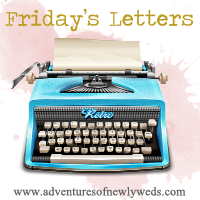 Dear House Guest,
I love you, truly, I do. But I wish that you were a clean freak like me so I didn't have to constantly clean up after you.
Dear New Apartment,
You're awesome. Now if you could just organize yourself...
Dear Kids Below Us,
You are so silly and cute and destructive. Stop giving your mommy and daddy (and upstairs neighbors) heart attacks!
Your delivery service SUCKS. It'd be nice if you'd hire some drivers who know how to use a freaking GPS and know north from south. In other news,
our couch
is legit.
Dear Champaign-Urbana,
I apologize for neglecting you, new friend. It's just that I've been so preoccupied with putting together New Apartment that I haven't had time to get out and enjoy you. That should change next week though! The kids love all your friendly parks, and I'm sure I will too. :)
The view of our "backyard."
Dear Illinois Blog Friends,
We need to get together SOON.
Dear BlogHer '13,
Want an easy way to make me pee my pants in front of guests? Just tell me that you're
coming to Chicago
in 2013! I'm beyond excited to attend your big weekend and I'm already saving my pennies.
Dear Jillian,
We've got a date on Monday (our first in almost 2 years) and I already want to yell obscenities at you. This is a problem.
Dear Joshie,
I really miss having alone time with you. I miss having the apartment all to ourselves. I miss date nights and quiet breakfasts together. I miss you slapping my butt each. and every. time. when I walk by. I miss being just me and you. And to be honest, I can't wait until you get home from Canada and we have NO MORE HOUSE GUESTS and we can do whatever we want. ;)
From our NYC trip. Recap coming soon, I promise!
Dear Future Baby Nix,
I miss you, even though we've never met.
I long to hold you in my arms and rock you to sleep and kiss your cheeks, even though you're not even a thought in your biological mama's mind yet.
I can't wait to meet you. I can't wait until your daddy and I can call you our own. I love you.